Creation's Covenant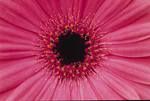 Not content with perfecting the orchid,
no God insists on a world awash in daisies
and dandelions.
Not satisfied with a simple sparrow
God imagines eagles, ostriches
and swans then throws in a
penguin or two just for fun.

God continues to create a universe of miracles for us to discover, savor and enjoy where a single blade of grass or grain of sand contains the secrets of the stars and a century for the tortoise or single day for the gnat is time enough.

Listen to the symphony of languages while gazing at our human family through kleidoscope eyes. See reflected in a million different faces this sublime truth: not all rainbows reach the skies.
From Maryknoll Magazine, May/June 2005, by J.R. Veneroso, M.M., Used with Permission